Advanced 3D Graphics & Animation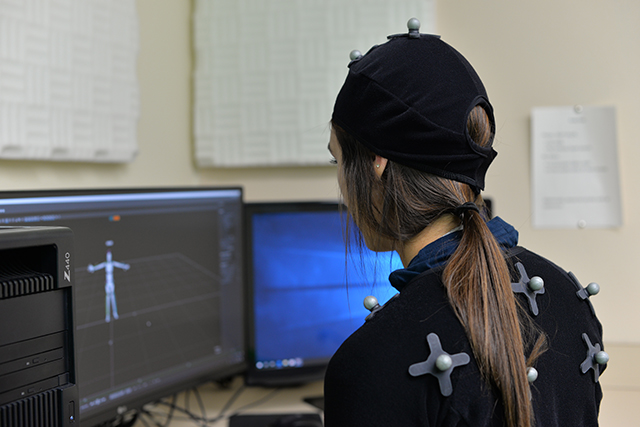 Ready to take your 3d graphics and animation skills to the next level? Now that you have a strong foundation in the basics, we can move into incredible topics like 3d motion capture; Hollywood style compositing of 3d into video; new modeling, painting, sculpting, and animation techniques that will take your graphics to the next level; and the latest real-time gaming graphics techniques that will help you make more beautiful games.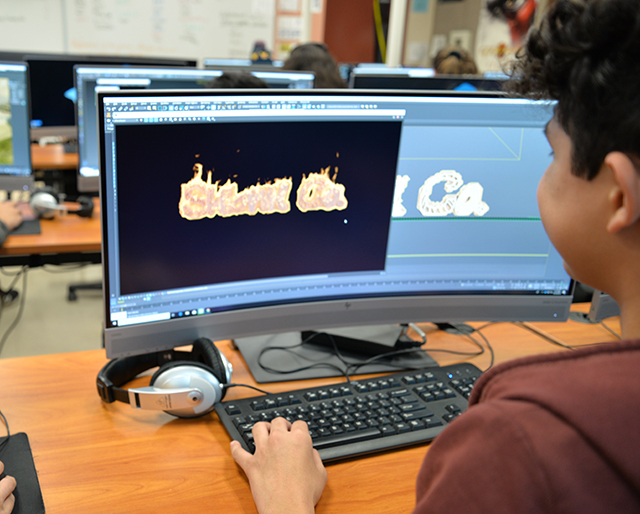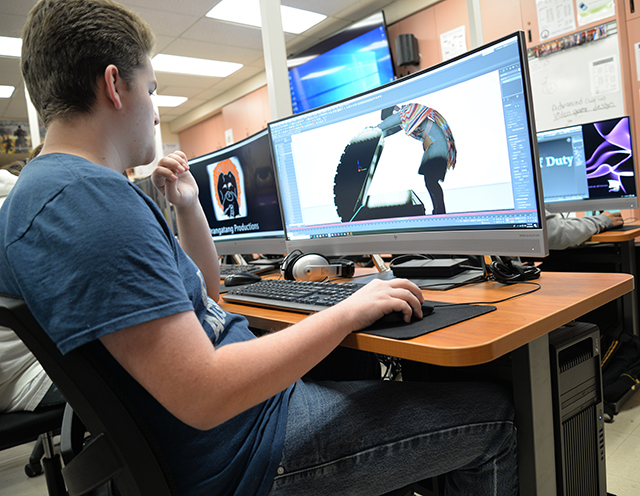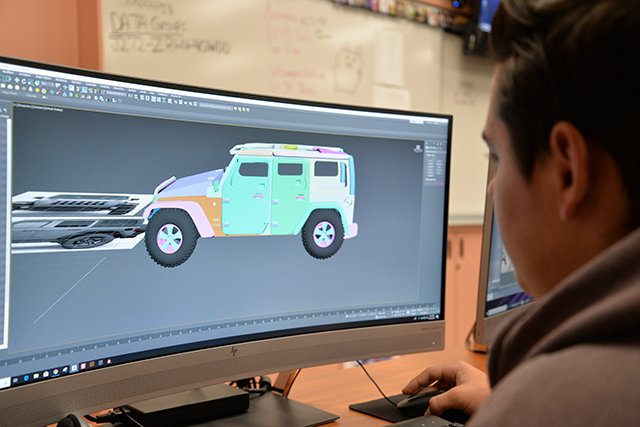 The world of 3D is rapidly expanding, and career opportunities exist in a wide range of fields; including architecture/interior design, product/industrial design, advertising/marketing, entertainment (film/gaming), geology/science, medical visualization, and civil engineering.
In this course, students will expand and apply the foundational skills and techniques learned in the introductory course of 3D Graphics and Animation. Students will continue to learn to produce professional/industry standard images and animated sequences using 3D software, and utilize their technical and artistic knowledge to develop a variety of 3D animations.
Students will develop the skills and knowledge to be creative partners in industry, while developing artistic habits and dispositions important for university-level studies, as they build capacity for employment in all areas of the creative workforce; preparing for occupations such as 3D Modeler, Advertising Designer, Animator, Architect, Character Artist, Character Rigger, Cinematic Designer, Civil Engineer, Concept Artist, Environment Artist, Game Designer, Gameplay Animator, Level/Environment Designer, Level Lighting Artist, Simulation Artist, Technical Animator, Technical Artist, Texture Artist, UI Artist, and Visual Effects Artist.