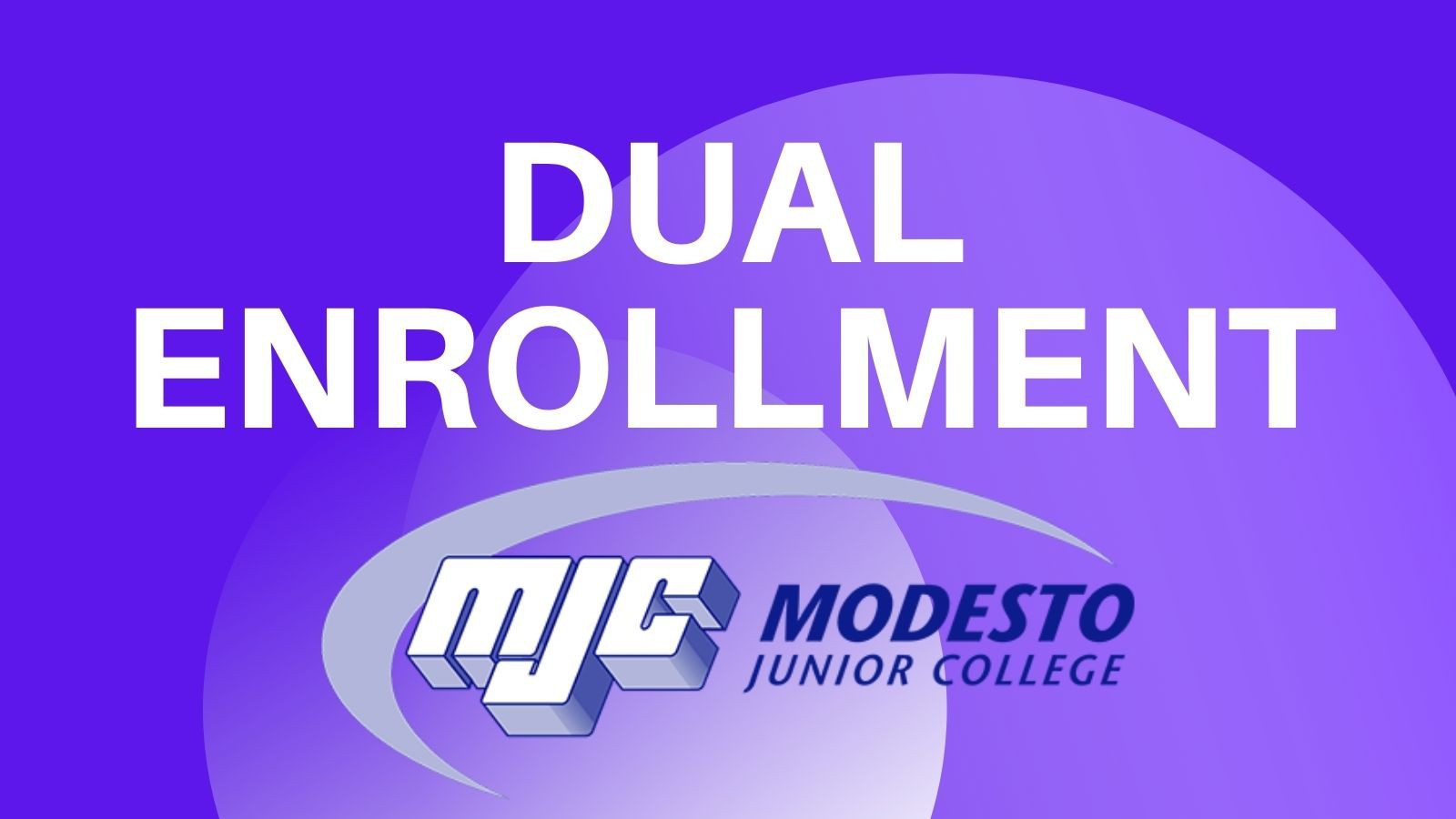 Students ages 13-18 can get started in college before they're even done with high school. Dual Enrollment (DE) students have the $46 per unit tuition fee waived. There may be other fees associated with the class, such as material fees, parking permits, books, or health fees.
Currently accepting Academic Year 2022-2023 Applications!
Complete Dual Enrollment Petition
Students will need a part-time petition, which has been updated into an Informed K12 digital format for documentation and data collection purposes. Career Navigators will be assisting with the forms after Assistant Principles have approved. The Informed K12 petition link is embedded in heading above labeled "Complete Dual Enrollment Petition".
Please remind students to check MJC student email. Some, if not all communications from MJC, will be sent to the student email.
We would love your input on additional Modesto Junior College Dual Enrollment classes you'd be interested in taking. Please take 1 minute to answer two questions that could greatly benefit you in the future.